Smart Battery Modes makes it easy to switch between 2 main modes of operation. One is for your everyday mode that we call Daily Mode and turns on all the most popular features like Always on Display, on demand Location/GPS, Wi-Fi when Bluetooth/Phone isn't in range or Wi-Fi speeds are needed, etc.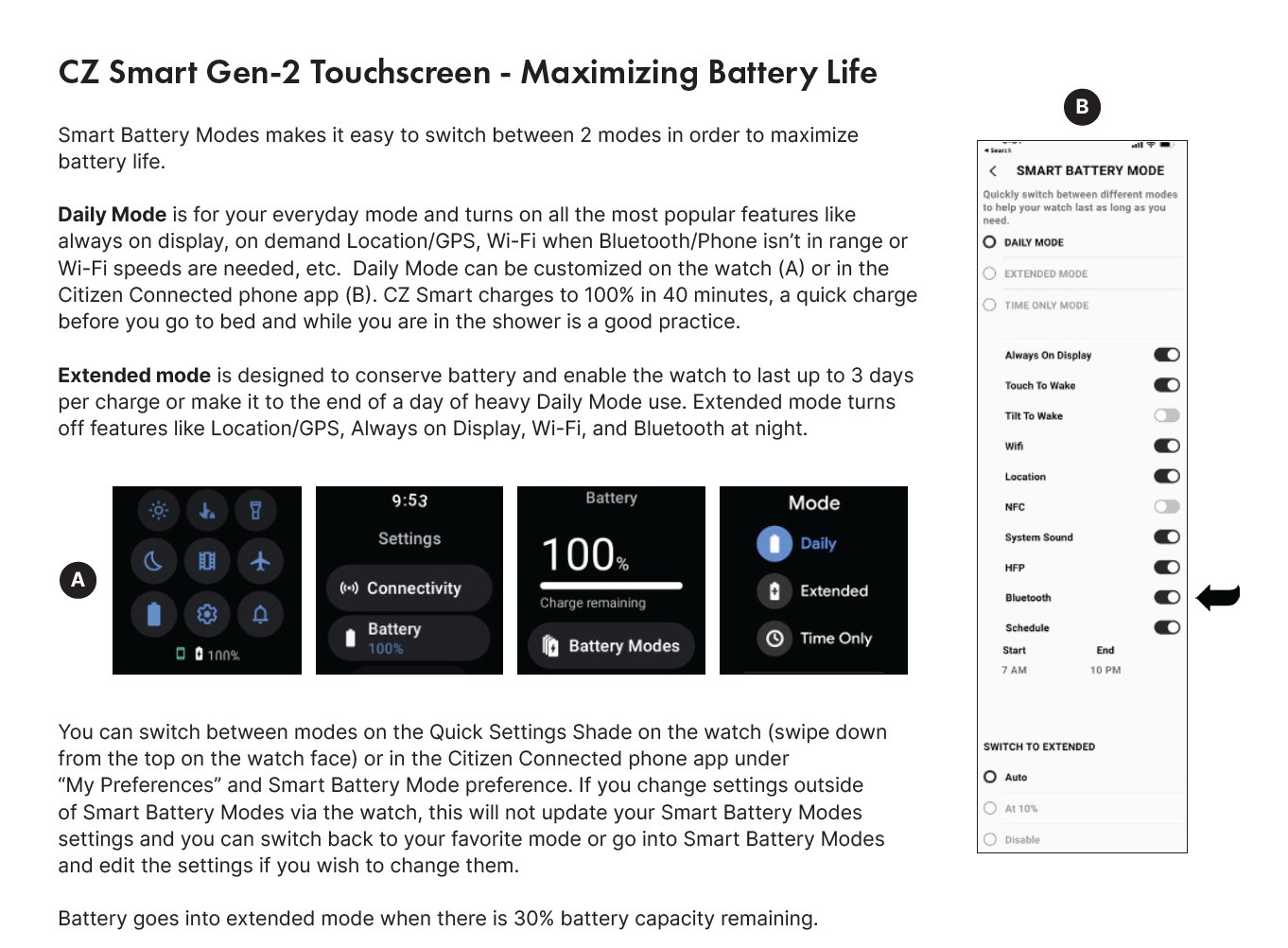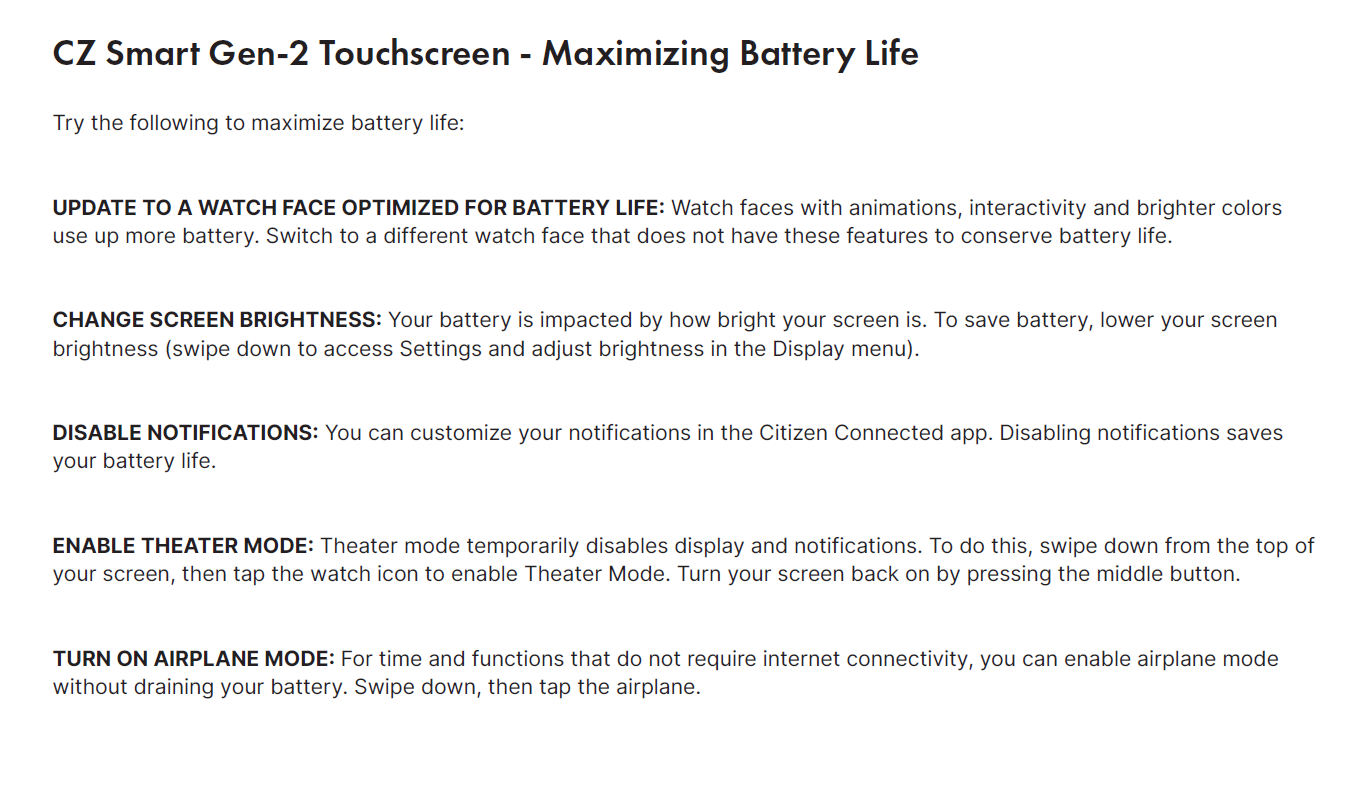 Daily Mode can be customized on the watch or in the Citizen Connected phone app. The other mode, Extended, is designed to conservative battery and help you go a few days per charge or make it to the end of a day of heavy Daily Mode use. Extended mode turns off features like Location/GPS, Always on Display, Wi-Fi, and Bluetooth at night.

You can switch between modes on the Quick Settings Shade on the watch (swipe down from the top on the watch face) or in the Citizen Connected phone app under my preferences and Smart Battery Mode preference. If you change settings outside of Smart Battery Modes via the watch Wear OS settings, this will not update your Smart Battery Modes settings and you can switch back to your favorite mode or go into Smart Battery Modes and edit the settings if you wish to change them.